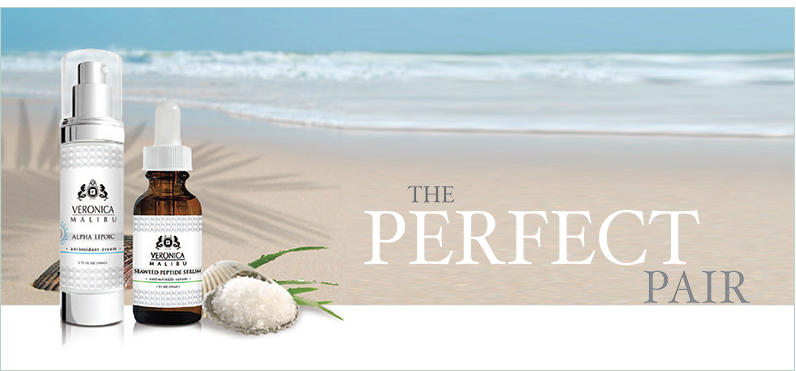 I am so THANKFUL for this blog and my super supportive readers, that I wanted to offer this fabulous GIVEAWAY of AMAZING products just in time for Thanksgiving. Last week, I RAVED about Veronica Malibu Skincare's Swoon Worthy Seaweed Peptide Serum ($158) which instantly transforms the look of your skin and makes it smoother, younger and more vibrant.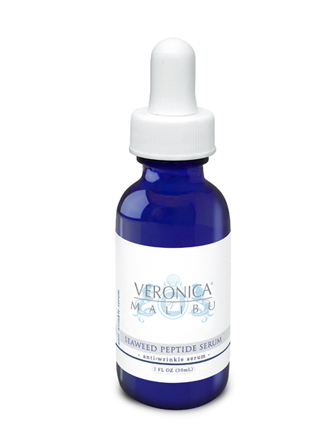 If you pair this serum with Veronica Malibu's Alpha Lipoic Super Antioxidant Cream ($155)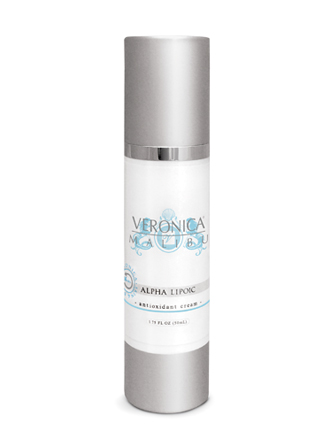 which minimizes large pores, resurfaces skin texture, improves elasticity, tightens, brightens and provides superior antioxidant protection, you've got the Perfect Pair of anti-aging skincare products. This dynamic duo works together to really rejuvenate and transform your skin and it's no wonder Hollywood celebrities adore Veronica's products. They are simple to use, just start with the Seaweed Peptide Serum and allow it to fully absorb and then follow it with the Alpha Lipoic Cream. Your skin will look supple and refreshed immediately and younger over time.
Sounds good right? Well, now you have a chance to win these fabulous products adored by the rich and famous and here are the contest details:
–Prizes: Two (2) Veronica Malibu Perfect Pair Anti-Aging Skincare Sets which includes one of each of the following products: A Seaweed Peptide Serum & An Alpha Lipoic Antioxidant Cream valued at over $300

–How to Enter: All that you need to do to enter this FREE giveaway is use the Rafflecopter Widget Below, enter your name and email or sign in through Facebook, then click "DO IT" after each task and once you have completed the task click the button to confirm that you have completed that entry. Make sure to enter your name and email for each selection, so your entries will be counted.
–Options for Entering: There are (4) one-time only entries and all of them are mandatory and (3) choices for daily entries
-Restrictions: Must be 18+, a US resident, have a US Mailing Address & Only one winner per address
–Contest Dates: 11/9/12 to 11/21/12 at 12:01 am EST, winner will be notified just before Thanksgiving 🙂