Last night was the 70th Annual Golden Globes Award Show and I had an absolute blast watching the arrivals and ceremony while live tweeting my thoughts and observations throughout the night. My fav looks at this years Globes were all about curve loving, sexy, black, sparkle and shimmer, and if I were on the red carpet this is exactly the type of look I would be wearing! Following are my three favorite looks of the night, LMK if you agree or what your favs were.
Sofia Vergara looked drop dead gorgeous as usual in her sparkly black curve-loving gown which she accented with a cocktail ring and a pair of sparkly earrings. Stunning! I also loved her cute new Diet Pepsi Love Every Sip of Life commercial that debuted last night and was thrilled to be hosting a twitter party in honor of it's launch, so fun!
Katherine McPhee really took me by surprise last night in her uber sexy, low plunge Theysken's Theory dress and rockin' strappy sandals. She has come a long way from her Idol days, which I was a fan of her back then and still am. Smokin' Hot and all grown up!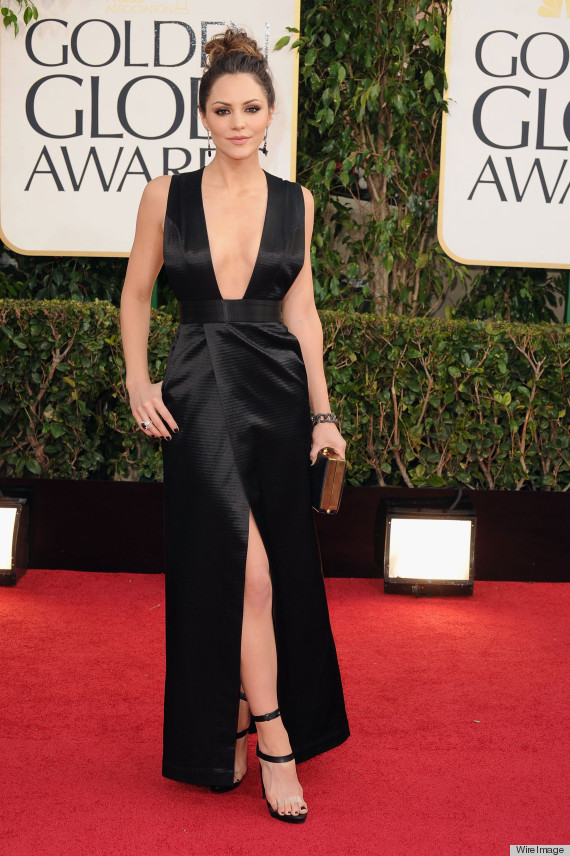 Salma Hayek is another fav of mine because she always embraces her womanly curves. I loved this sparkly black form fitting gown with the chic bow accent. Va-va-voom and a total bombshell! I am also a fan of her FAB Nuance beauty line and am excited to host a party this week and share this wonderful line with local influencers.
Save