Can you smell it? Spring is in the air and everywhere I turn I can smell the heady floral aromas of Spring. It makes me smile and reminds me that longer days and warmer temps are just around the corner. So it's rather timely, that L'Occitane just launched a couple of new Spring inspired products to put our senses in a beautiful frame of mind just in time to enjoy during the season of blooms. Let me tell you more about this new fragrant duo.
Néroli & Orchidée Eau de Toilette ($75) is the newest fragrance in L'Occitane's swoon worthy La Collection de Grasse and it is made from two beautiful white flowers: Neroli from the Mediterranean and White Orchid from Madagascar. These gorgeous sweet floral notes interact beautifully with fruity bursts of orange and peach making the scent both refreshing and sensual at the same time. This fragrance totally screams Spring to me and it's the perfect scent to take you from Winter to Summer. I would describe it as fresh, floral, complex, sexy and feminine.
Fragrance Booster Cream ($35) While Neroli & Orchidee is a fab new fragrance, I'm even MORE excited about L'Occitane's brilliant and inspired new Fragrance Beautifying/Boosting Cream which is designed extend the life of L'Occitane's fragrances on your skin. This innovative formula contains universal floral notes that embrace each of the scents in La Collection de Grasse and helps elevate the fragrance to the next level and extend it's longevity. The Booster Cream has a fresh faint floral scent and a light hydrating texture which allows the cream to capture and hold the scent and extend the trail of perfume on your skin. Kinda brilliant, right?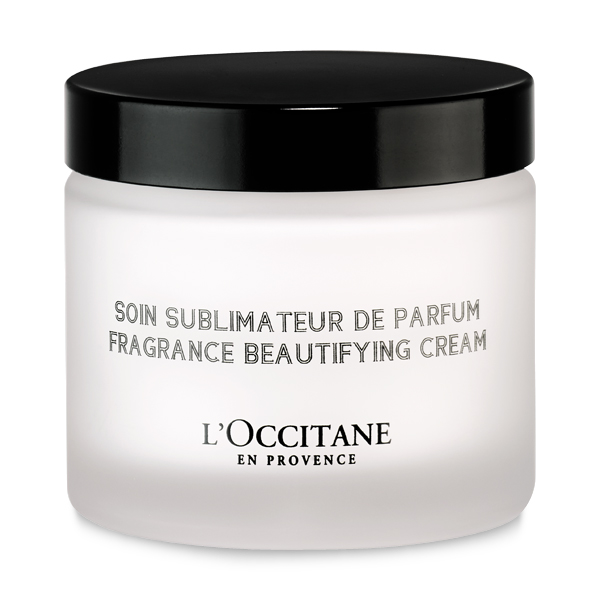 So I put the Booster Cream to the test: I applied the cream to my neck, chest and wrists and then spritzed Neroli & Orchidee over these areas after a moment or two. And to my pleasant surprise, it shifted and enhanced the fragrance in a very lovely and appealing way, that I can best describe as brightening it up a bit. And the best part? It truly did extend the life of the fragrance for much longer than I typically notice. Towards the end of an evening out, I continued to smell the fragrance on my skin. And after many hours, it still smelled great and sexy.

This duo would be a delightful addition to your spring fragrance mix or an even better option as a Mother's Day Gift.

Disclosure: L'Occitane sent me these products for editorial consideration, but all opinions and aromatic observations are my own.

The latest fragrance and beautifying cream from L'Occitane are totally putting me in the mood for Spring. The new Neroli & Orchidee EDT & Cream take fragrance to a whole new level