Awards Season is in full swing right now and I am having such a blast watching all the different awards shows and arrivals specials and doing what I do best: Scouting Beauty Trends. The People's Choice Awards kicked off the season a couple of weeks ago and I really enjoyed the show this year because I noticed many fabulous beauty trends that not only looked stunning on the red carpet, but more importantly they are the kinds of looks that us mere mortals can rock in everyday life. Following are my favorite beauty trends from the PCAs 2014:
CASUAL HAIR, DON'T CARE  Everywhere you looked on this year's PCA red carpet, you probably noticed that celeb after celeb had a more casual, messy 'It looks like I did my own hair" type of hairstyle. Easy, sexy, effortless. Some wore soft sexy slightly messy updos like Lucy Hale and others wore their hair down, smooth and sleek like Jessica Alba. Either way, these looks are super easy to do yourself especially if you keep your hair healthy and shiny with a product like Pantene's Fabulous New Damage Detox Cream which instantly renews your hair and gives it a gorgeous lasting smoothness.
MY WHAT BIG EYES YOU HAVE Since I am a diehard fan of lash extensions, I always appreciate a bold lash look paired with a nude lip. Statement making eye makeup paired with either a matte or slightly shiny/shimmery nude lip was probably the most prevalent beauty trend at this years PCAs.
Naya Rivera was totally channeling her inner JLo (at a glance I thought she actually was the real one!) with her golden glowing skin, flirty lashes and a matte nude lip. And I loved Sandra Bullock's version of this trend, with defined lashes, a soft smokey eye and a sweet shiny pinky nude lip, stunning! If you haven't tried COVERGIRL's NEW Bombshell Volume by LashBlast Mascara this is a super easy two step mascara system that gives you your own celeb va-va-voom lashes in minutes!
NAILS NAILS NAILS: THE HOTTEST NEW FASHION ACCESSORY I have noticed that over the past several years (can you say Mani Cam?) that nails have become a statement making Red Carpet accessory worthy of their own beauty trend category. This trend thrills me because it means that fabulous nail products are accessible to everyone and that doing your own inspired mani is a breeze! Especially with products like Studio 35 Nail Polish Remover Pads which make polish removal easy because one pad takes your polish off all ten nails in an instant.
Nail trends at this years PCAs were mostly either bold and dark like Jessica Alba's fabulous green mani below or in contrast nail looks were classy, clean and nail elongating nudes like Heidi Klum's fresh mani paired with her black sparkly gown. LOVE!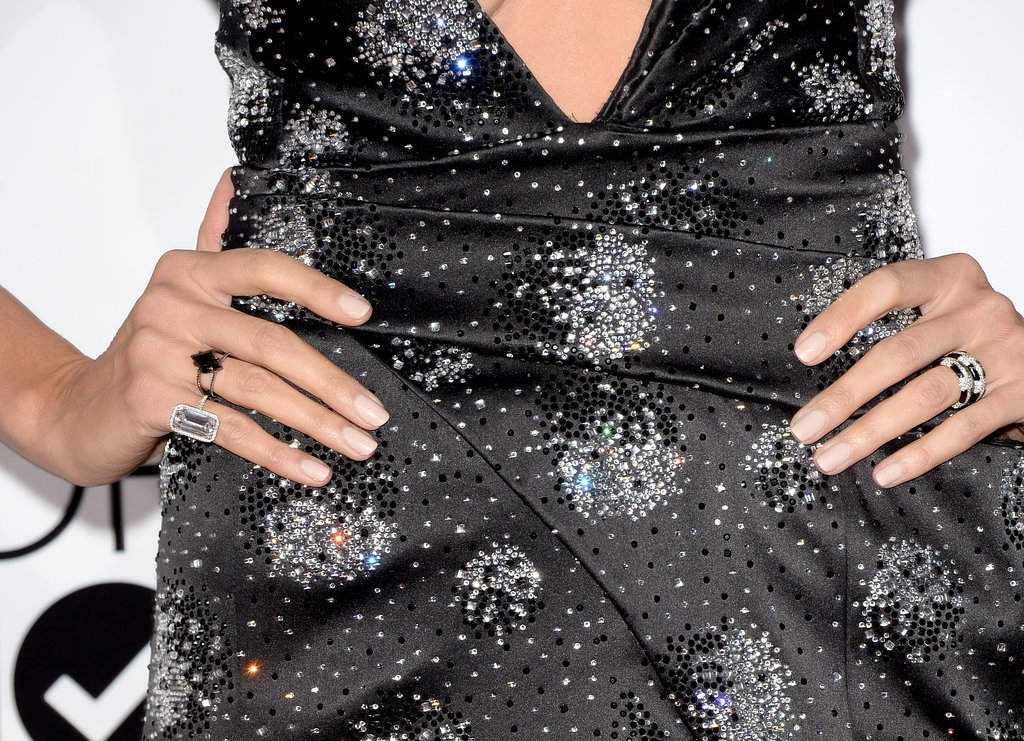 YOU'RE NEVER FULLY DRESSED WITHOUT A SMILE Never underestimate the power of a sparkly white smile, and nobody embodies pearly whites better than Brittany Spears! While many of us can't afford spendy in-office dental whitening treatments, we can buy a fabulous daily whitening toothpaste like Crest 3d White Vivid Radiant Mint Toothpaste. 3d White Vivid has a patented enamel-safe teeth whitening ingredient that polishes away stains and removes up to 80% of surface stains within a couple of weeks.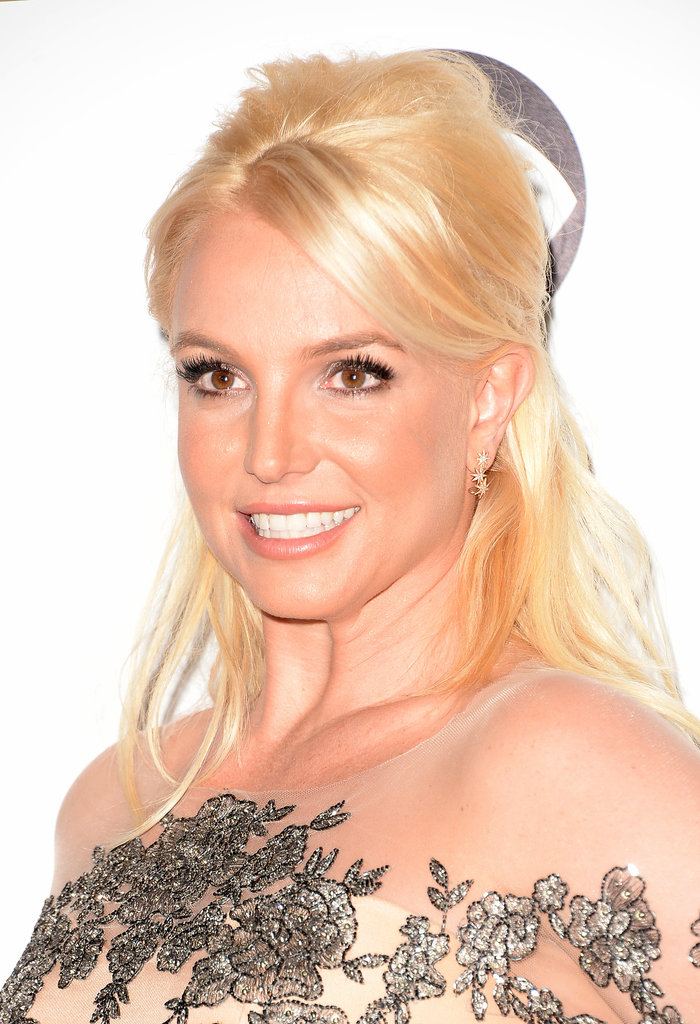 What have been your favorite beauty trends this awards season? Do Tell!

Disclosure: I partnered with P&G and Walgreens to bring you this Red Carpet trends post, but all trendy observations and opinions are my own.

I really enjoyed the PCAs this year and loved some of the real world red carpet beauty trends I discovered like messy hair, bold lashes, nude lips & bold mani's