The Clinique beauty brand will always hold a special place in my heart because it was one of the first beauty brands that I discovered and fell in love with as a young tween and burgeoning beauty junkie. I actually think a big chunk of my early obsession with beauty products was all because of Clinique's iconic and coveted Gifts With Purchase (GWP). Clinique's GWP's were filled with fabulous mini beauty treats that I collected, savored and shared with my friends.
Fast forward to today and being a professional beauty blogger, it is such a treat to work with Clinique and to be invited to their fabulous and inspired press events! This summer I learned how to surf thanks to Clinique 🙂 and I also took a stab at decorating my own cake at the famous Duff's Cakemix. Clinique's PR agency cleverly builds their events to highlight and amplify their current product launches, so for example the summer launch that highlighted their SPF products took place at the beach and the cake decorating event was created to mirror their rich fall colors and new skincare. Very Memorable!
Given my nostalgic affinity for Clinique, I am delighted to tell you about a few of their recent skincare product launches that I'm excited about and that you'll want to get on your radar this Fall:
Take The Day Off Cleansing Balm ($29) is solid face balm that transforms into a silky oil makeup remover when it touches the warmth of your skin. This gentle cleanser quickly dissolves stubborn makeup and debris from your skin and it rinses off completely leaving your skin clean and supple. I love how yummy this cleanser feels on my skin, how effortlessly it removes gunk from my face and especially love that it doesn't leave my skin feeling heavy or greasy. A new fav!
Sculptwear Lift and Contour Serum for Face and Neck ($54) is a fast-acting serum that immediately and noticeably tones and tightens your skin. This serum contains a proprietary PolySculpt Technology that supports your skin's natural collagen by noticeably lifting your jawline and giving it a more contoured taut appearance over time. I like how it instantly perks up my skin and makes it look fresh and smooth before I apply my makeup.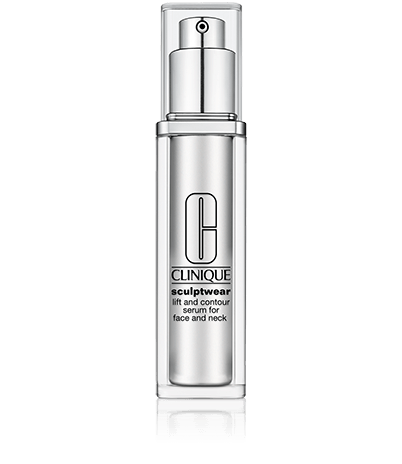 Dramatically Different Moisturizing Cream ($26) I am sure many of you are familiar with Clinique's iconic Dramatically Different Moisturizing Lotion, right? Well, meet its amped up, more intensely hydrating big sister! This moisture-rich cream delivers a nice dose of hydration, skin-strengthening and soothing ingredients to nourish dry skin. My parched skin totally soaks this cream up! It's a nice enhancement of a cult classic.
Disclosure: Clinique invited me to their recent press events and gave me samples of the above mentioned products, however all opinions and musings are my own.

Clinique will always hold a special place in my heart because it was one of the first brands I loved as a young beauty junkie,checkout their latest offerings